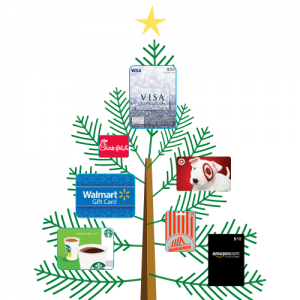 Be the reason a child in foster care smiles this holiday season through our Gift Card Tree Challenge!
Decorate your community's Christmas Tree with gift cards to go inside stockings for children in foster care this holiday season. Each gift card will go directly to impacting the lives of children in foster care and putting a smile on their faces this December.
Contact Regan Morton at regan@fosterangelsctx.org to coordinate a time to deliver your donations to Foster Angels before December 8, 2020.