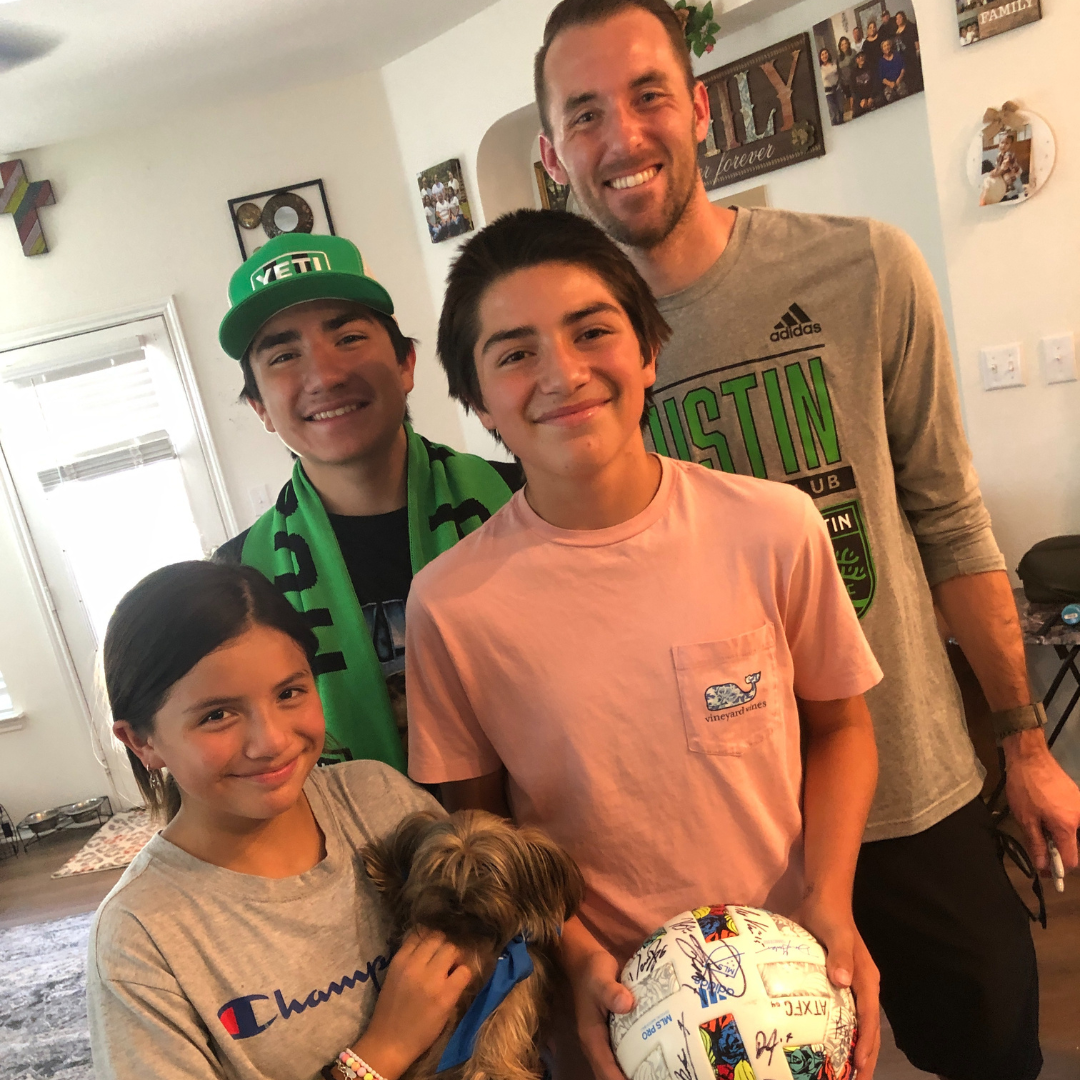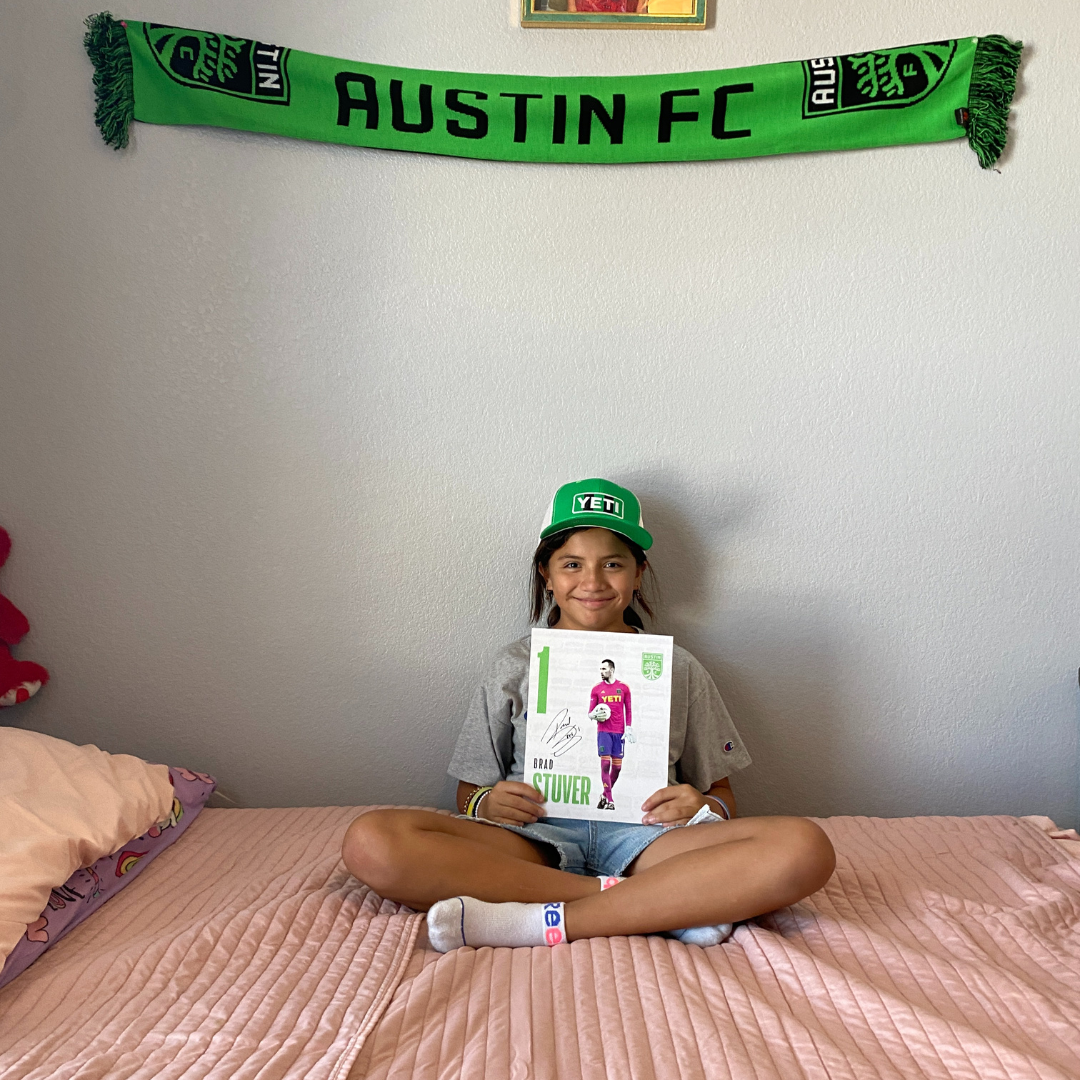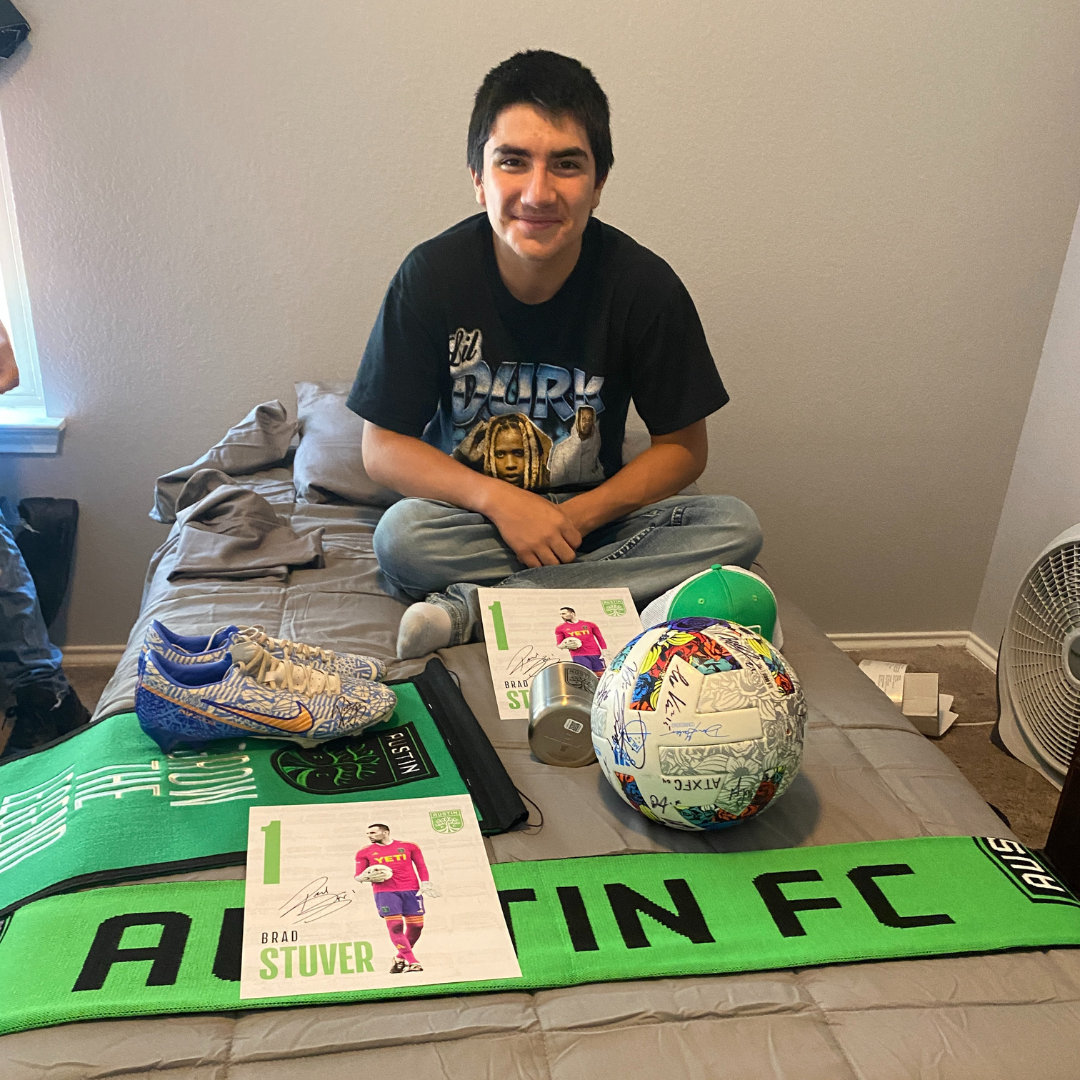 One family in Austin is sleeping more comfortably tonight thanks to a partnership between three great Austin-based organizations: Foster Angels, Austin FC, and Milton Sleep Company.
Connie and Johnny Torres recently completed the adoption of their three great-grandchildren. Foster Angels has been a big help throughout the process, lending a hand when and where they could. Then there was a new opportunity: Milton Sleep Company has agreed to donate 10 mattresses to Foster Angels families every time Austin FC has a clean sheet (when they keep the other team from scoring a goal). So far, thanks in no small part to goalkeeper Brad Stuver, Milton Sleep Company is giving away 50 mattresses thus far – including four to the Torres family.
They made good on this promise on Wednesday with a very special mattress delivery. Austin FC's goalkeeper Brad Stuver and Milton Sleep Company president Michael Karotkin helped deliver the mattresses in true style. Each grandchild received a mattress along with bedding, plus a bonus mattress for times when another member of the family or friends came to visit. Even Chiquita, the 10-month-old yorkie mix puppy, got a bandana to wear for the occasion and tested each of the beds under the watchful eye of Alexis, 13. 
Brad Stuver not only signed autographs but even unpacked one of the beds. 
"We're a family business at Milton and that makes today a little more special. We understand the need to do what we can to support families in our community," said Karotkin. "My grandfather often said that everyone deserved to feel comfortable. Today we've had an opportunity to deliver on his philosophy. He'd be proud of our partnership and of giving these kids great new beds."
All Milton mattresses are made by Texans – and have been for decades. Between the company's two plants, they deliver beds throughout the state and can deliver right to the home. For more information visit miltonsleep.com. To learn about upcoming Austin FC games, visit austinfc.com/tickets.