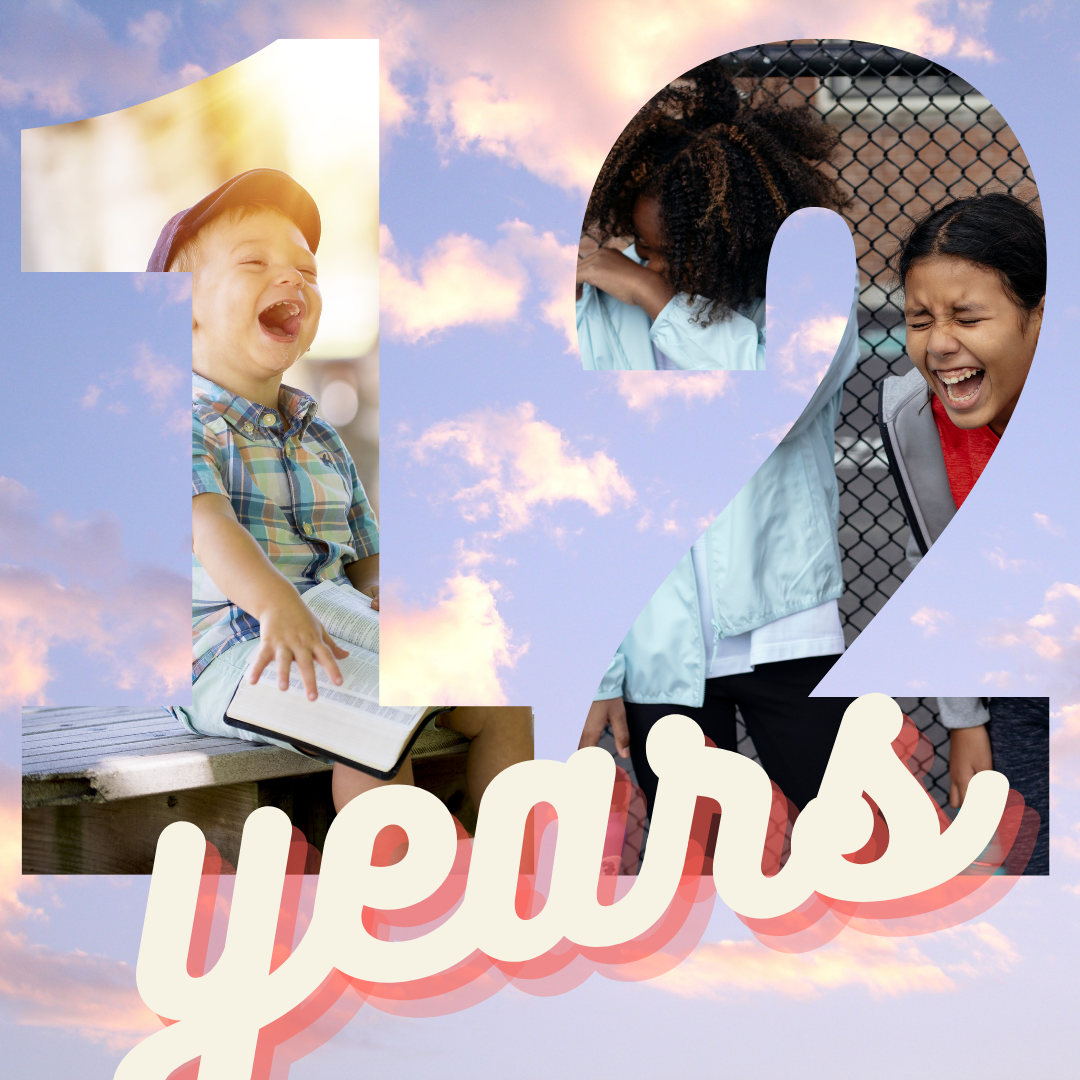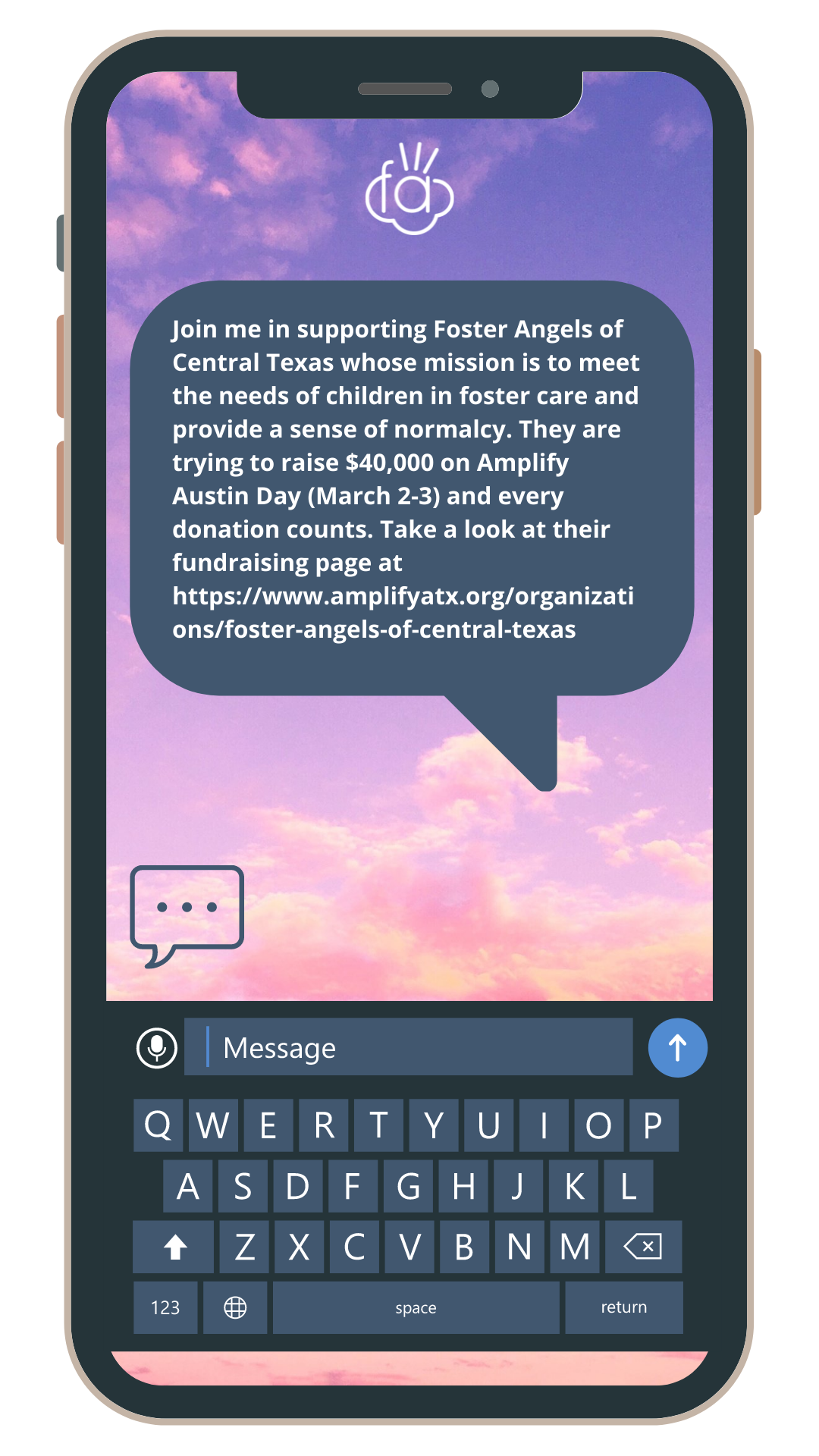 This month, we are celebrating 12 years of being in Central Texas and today we are starting the 12-day countdown until Amplify Austin Day 2022! 
Over the last twelve years, we have achieved amazing things:
We have served more than 38,000 children and counting!
Introduced seven additional programs with a focus on youth aging out of foster care
Grown our team of one to a team of five
Hired two social workers
and so much more to come!
Join us in celebrating the next 12 years by sharing our goal of raising $40,000 on Amplify Austin Day with 12 of your friends. Copy and send the text message below! 
Join me in supporting Foster Angels of Central Texas whose mission is to meet the needs of children in foster care and provide a sense of normalcy. They are trying to raise $40,000 on Amplify Austin Day (March 2-3) and every donation counts. Take a look at their fundraising page at https://www.amplifyatx.org/organizations/foster-angels-of-central-texas
Our friends at Oxbow Advisors are also matching dollar-for-dollar up to $10,000 during early giving, so make your donation NOW!