My name is Tatum and I am the current spring intern for Foster Angels of Central Texas. Although all of the work I've been able to do for our nonprofit so far has taken place online, I was lucky enough to attend our first in-person event on Wednesday, May 12th!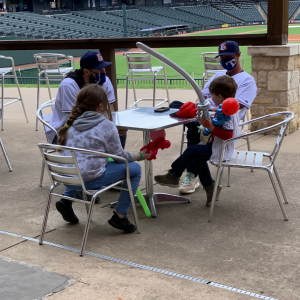 Thanks to a partnership between Round Rock Express and Ashley Furniture Homestore, the Dell Diamond Baseball Field was the perfect spot to host 30+ foster children and their caregivers for a night filled with face painting, balloon animals, food, and games. There was even a photo booth to capture these families and their precious moments together. The highlight of my evening was listening to the manager of the Round Rock Express team, Kenny Holmberg, speak. With help from a former player of his who had his own journey in foster care, Holmberg shared a four-step plan about how to keep pushing through life when things get tough. He said to be vulnerable, reach out to people when you need help, believe in yourself, and continue to value the education you're given while also discovering what brings you the most happiness. 
After his moving speech, the team from Ashley Furniture Homestore came on the mic to announce a BIG surprise for every child at the event. They would each be leaving the fun-filled event with a brand new bed of their own! One thing I have learned in my time working with Foster Angels, is how big the need is for beds in the foster care system and how important beds are to giving kids a sense of security in a new home.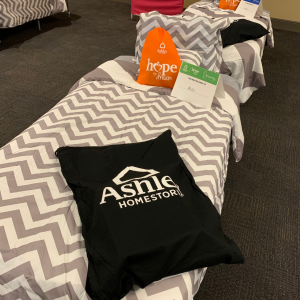 Following the announcement, all of the children ran inside to see if the surprise was real, one child even exclaiming "it can't be true!" and then the combination of overjoyed and surprised when he saw a bed set up with HIS name on it. Thanks to Ashley Furniture, every single one of the children that came out to Dell Diamond this week has a safe and comfortable place to lay their head and call their own at night. It was truly incredible to finally see all of the children and experience this night alongside them. 
You can watch a short highlight video on our TikTok or Instagram @fosterangelsctx.