"What Foster Angels does is breathes life into people who don't know they have it… It gives children a chance to change their projection in life."
-Chris Del Conte, Keynote Speaker
University of Texas Vice President and Athletics Director
Meet our 2023 Honorees
Every year we give a few incredible kids in foster care with the Resilience Award. This award serves as a way to acknowledge all these kids have been through, and come out stronger on the other side. Meet our 2023 Resilience Honorees below.
Roxanne was first introduced to Foster Angels as a Bright Angel Scholar recipient when she was pursuing an undergraduate degree in Arts & Entertainment Technologies from the University of Texas at Austin. Already beating the statistic of less than 2% of former foster youth graduating from college, Roxanne also went on to pursue her Master's from UT Austin. During that time, she navigated a pandemic and had emergency brain surgery. Despite very challenge, she completed her Master's in the spring and continues to have a positive outlook on life. Her lifelong goal is to become a professor and to be able to support young people as she was supported throughout her college experience.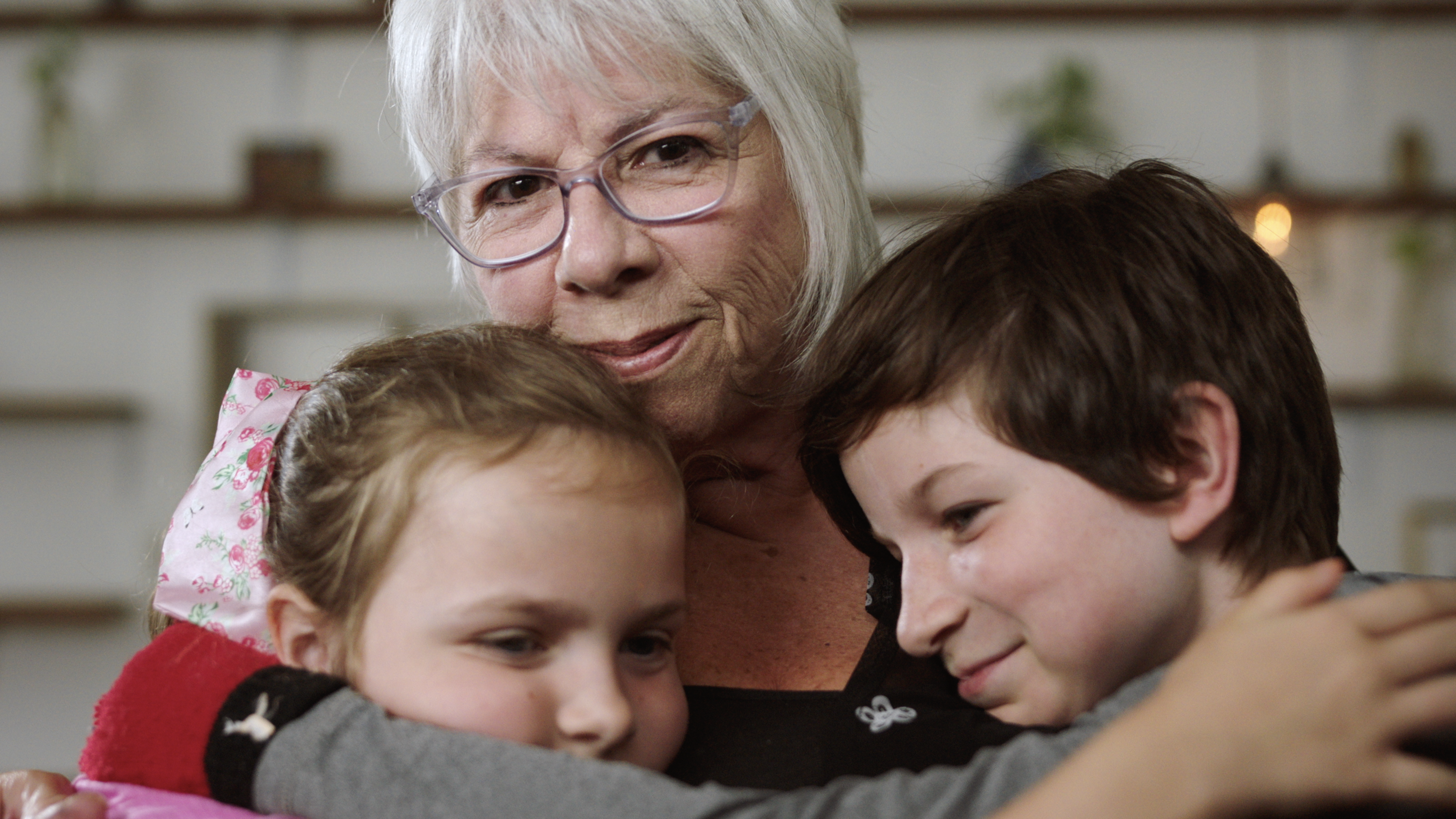 Nine-year-old Asher and his eight-year-old sister Journee came into foster care in 2020. When looking for placements – their grandmother Mimi selflessly retired early to take care of her two young grandchildren. At a moment's notice, she made the decision to end her career in real estate and instead of renovating a house to flip – made it a home for her grandchildren. Over these three years, she has driven around to countless music lessons, therapists, and more to make sure all the children's needs were met and more. Over the years, their grandmother has nurtured Asher and Journee into thriving young people and Foster Angels has been able to help along them along the way. Earlier this year, they were finally able to be officially adopted by their grandmother. 
AB
AB has been in care for over six years in 30+ placements and has shown determination at every step of her journey through foster care. As long as anyone can remember, all AB has talked about has been her goal to become a barber. In order to achieve that goal, she worked to graduate high school at 16, and has now begun barber college! In addition, she is fluent in American Sign Language and taking both ASL and social work classes at Austin Community College. 
Since AB is under the age of 18, her video and photo cannot be shared on our website at this time. 
The Sarah Smith Voice Award, named after our co-founder, acknowledges an advocate in child welfare who goes above and beyond to keep children safe and cared for who are spending time in the foster care system.
Kevin Wickham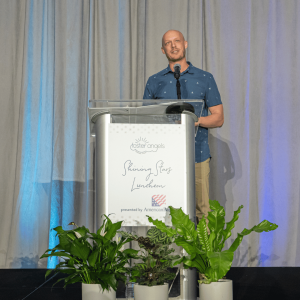 Kevin Wickham has been with CPS since 2010 and is currently a Local Permanency Specialist supporting youth in conservatorship who are placed outside of their home region. Even when the kids are no longer on his caseload, he goes above and beyond for them, taking an individualized approach with each youth, genuinely caring about their well-being. Kevin has worked closely with Foster Angels for the last 10 years and has not only advocated for his youth but also acted as a sounding board when we need insights on how best to serve children in foster care. Kevin and his wife Ashley have been married for 10 years and have two kids, Anderson and Everly.
The Ted Oakley Legacy of Change Award, named after our co-founder, honors an organization or individual whose philanthropic efforts are creating an exceptional impact to further the mission of Foster Angels of Central Texas. 
The Tomblin Family Foundation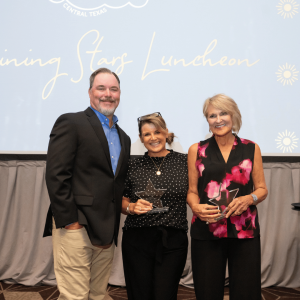 The Tomblin Family Foundation has been a major driving force in furthering the mission of Foster Angels in the past six years. The entire family is dedicated to helping improve the lives of our young people wherever they can. From donating a car to a student at Texas State University to teaching a young person to catch their first fish, the Tomblin family directly impacts the lives of so many children and youth. The foundation was started in 2011 by Lucky and Becky Tomblin and their daughters Tiffany Carnes and Amber Walter. Although Lucky passed away in 2016, the foundation continues to follow his vision by funding projects that build healthy spirits, minds, and conservation projects.